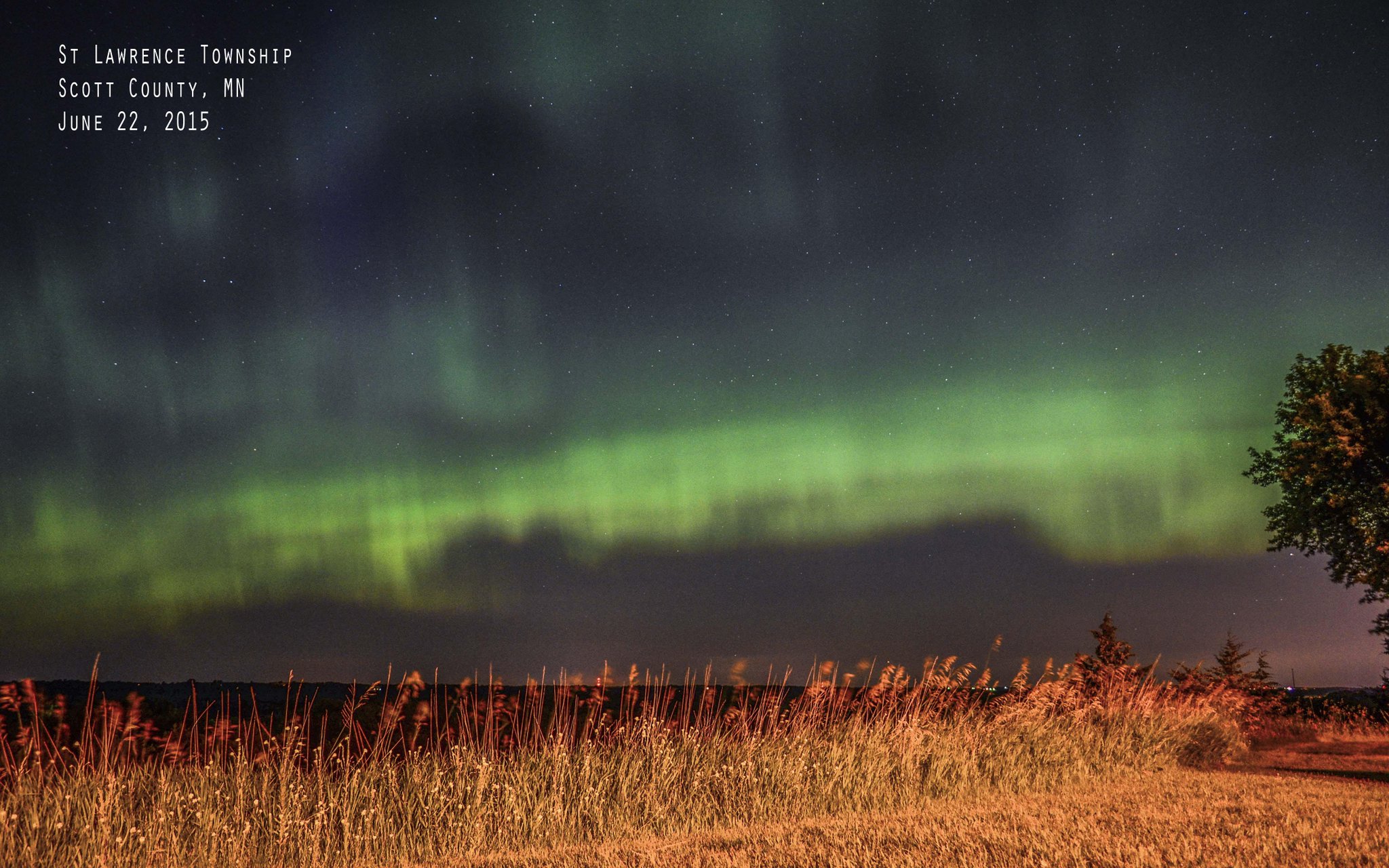 from Twitter user @Overnights_at_9
While it's not entirely impossible for the Northern Lights to be seen during the summer months in Minnesota, it's is rare for the Aurora Borealis to be seen this far south in late June. This photo - taken southwest of Minneapolis in rural Scott County - depicts a vibrant show overnight in a serene countryside setting.

Can't get enough MinnPics? Like MinnPics on Facebook for even more photo goodness!